View the station page.
Want to see all the local Move to Include events, programs, and specials in this station's viewing area?
WCNY was founded in 1965 as The Educational Television Council of Central New York. Today, it is a community-owned media company that produces content across multiple platforms, including television and radio programs, dynamic web and targeted email content, the WCNY CONNECT member magazine, and social media. Through online stream technology, WCNY has a global broadcast audience of viewers and listeners throughout the United States and 17 countries. WCNY operates five digital, pledge-free broadcast channels and three radio stations. Towers are located in Watertown and Utica, and WCNY's radio programming extends into Canada. Classic FM is one of a few radio stations in the world dedicated to locally programmed music.
Educational services include workshops; a 10,000 square-foot building with dedicated Education Center; Read Out, a radio reading service for the visually impaired; Enterprise America for middle school students; and a media and marketing communications program for high school students.
People with disabilities face challenges every day, challenges that are often invisible to many of us. WCNY will shed light on some of those challenges, from employment to transportation, as well as explore the creative ways people with disabilities overcome barriers to achieve their goals of positively contributing to their communities and living as independently as possible. Watch for exciting TV and radio programming, events, and community conversations as we approach the 30th anniversary of the Americans with Disabilities Act in July as we learn more about Central New York's Move to Include all.
WCNY | UNIQUE Art Exhibit
WCNY partnered with ARISE to present the UNIQUE Art Exhibit in its Broadcast and Education Center. The exhibit aimed to share the artistic visions and voices of individuals who have disabilities with the public, increasing awareness of the capabilities of persons with disabilities; to initiate conversation around art and literature that inspires, educates, and enlightens; and to share the experiences of persons who live with disabilities, and their joy with accomplishing freedom, success, and independence.
My Fight For Inclusion: The Kayla McKeon Story
This episode of the statewide CONNECT NY program looks at the impact of the American's with Disability Act in New York State 30 years after its passage. Issues explored include the fact that nearly 70% of individuals with disabilities still cannot find employment; how to break the stigmas attached to the word "disabled"; and what needs to happen to meet the needs of New Yorkers with disabilities today.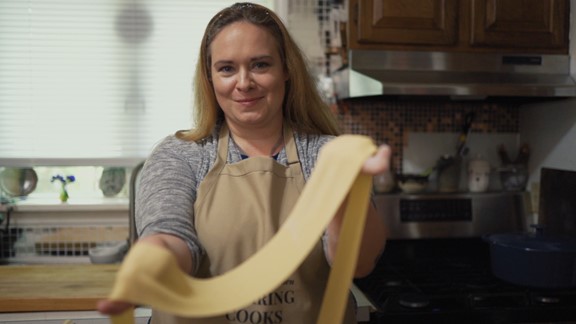 Inspiring NY: Bryony Grealish
Being born with only one finger on each hand hasn't slowed down Bryony Grealish. Bryony is inspiring cooks of all abilities and changing the narrative on how we view disability in the kitchen.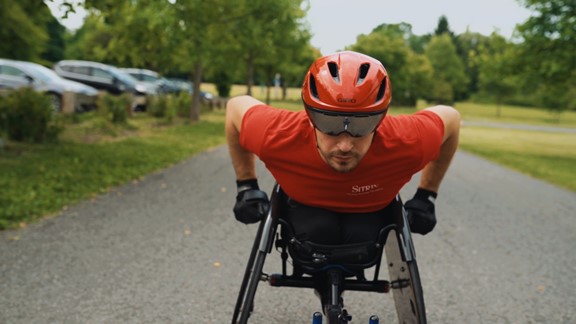 Inspiring NY: Hermin Garic
After sustaining a spinal cord injury at the age of five, Hermin Garic and his family moved to Utica to get away from the Bosnian War. Hermin since has become one of the top wheelchair racers in the country, and he devotes his life to educating the public on sports inclusion for the disabled.