WGCU Hosts Digital Storytelling Workshop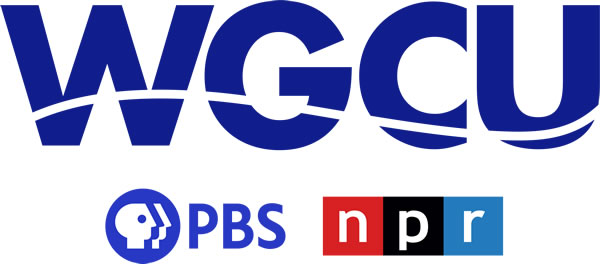 WGCU Public Media teamed up with Best Buddies of Southwest Florida for a digital storytelling workshop that launched WGCU's Move to Include initiative.
The storytelling workshop at WGCU, held Friday, Nov. 1 through Sunday, Nov. 3, 2019 in the Myra Janco Daniels Public Media Center on the FGCU campus, turned young people into filmmakers and public media staff into mentors.
"Buddies" with intellectual and developmental disabilities were paired with school-age "Peer Buddies" for the workshop. Five teams of two each created a short video on a topic of their choice, doing the interviewing, filming and editing themselves with the help of a member of the WGCU production crew. They did all of their work on kits consisting of an iPad, a tripod and bracket, headphones and two lavalier microphones.
The teenagers got acquainted Friday evening and learned some basics of film production from Betsy Newman, a documentary filmmaker from South Carolina who has conducted similar workshops for 25 years. They determined the topics of their videos and talked about interview questions.
The young filmmakers came back Saturday and got down to work, shooting B-roll, recording interviews and finally, editing videos.
Late Sunday afternoon, the teams finished editing and screened their works for friends, family and mentors over dinner at the station.
Savannah Louderback, a senior in business management at FGCU, worked with the buddy she has known for two years, Devin Cannon. For their video, Cannon talked about the second annual Friendship Ball that Best Buddies held recently and at which he was crowned king. About his film, he said, "It was so awesome!"
The point of the workshop, said Newman, was to "give kids an opportunity to express themselves, to find their voices, to learn about the experiences of others through the interview process."
WGCU is one of the five PBS stations to participate in the national pilot project, which officially will kick off in July 2020.
"We are ecstatic over the success of WGCU's first-ever Move to Include digital storytelling workshop," said Amy Shumaker, Associate General Manager for Content, who worked on similar programs with Newman in South Carolina. "It is our mission in public media to bring diverse and inclusive voices to all of our broadcast platforms. By partnering with Best Buddies, we had a group of talented young people with differing abilities eager to learn the fundamentals of visual storytelling from our staff."
Participating buddies were Devin Cannon, Thomas Browning, Gianna Gaziano-Whalen, Miranda Huber and Will Thibado; peer buddies included Louderback, Rayne Roe and Celine Lobocchiaro, with some help from a couple of the teens' fathers.
Best Buddies of Southwest Florida Executive Director Melanie Musick and Jennifer Mackler from Ida Baker High School were on hand to help. Mackler has worked with most of the students in the Best Buddies program.
"It can be tough for our students with physical or intellectual disabilities to connect with peers their age, but when we pair them with a buddy, it helps them to develop those skills in a safe way," Mackler said.
View the local station page.
Want to see all the local Move to Include events, programs, and specials in this station's viewing area?
Learn More at PBS Learning Media
PBS Learning Media brings the power of PBS and your local station together in a free curated resource for educators and families alike.  Open the door to the world with PBS Learning Media.  Visit our dedicated Move to Include curated playlist online.